---
OnPRODUCT
---
Mystery Shopper Evaluation for a Particular Product
OnPRODUCT evaluations are performed by mystery shoppers that check on a particular product, if the seller is well familiar with its characteristics and benefits, and how sales are being made.
This evaluation category is usually used by companies that want to strengthen their brand and increase the sales conversion rates.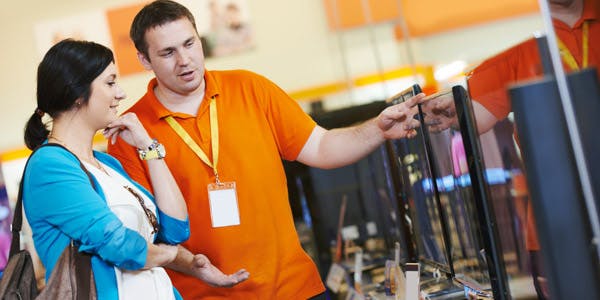 Purposes:
Identifying the employees' level of knowledge about a product or brand and if sales techniques have been adopted
Understanding how the product is sold in the end
Assessing the sales approach
Verifying the service, behavior and team management
Analyzing product and presentation quality
Improving sales and increasing the average ticket and revenue
Monitoring trade marketing teams
Main industries:
Application example :
A mystery shopper goes to an electronics store showing interest in buying a particular TV to check if the sales agent is familiar with the device and the brand, if other options of the same or another brand are offered, and if the product is demonstrated.
Want to know more about this service?
Contact an OnYou consultant.